About Dane Global
Dane Global is a real estate services firm that goes above and beyond for both clients and the communities where we work. We believe that every dedicated worker and family deserves a place to call home, a supportive community, and the opportunity to pursue their hopes and dreams.
As firm believers in the concept of "doing well by doing good," we enable clients to navigate the complex process of real estate investment and development to maximize returns while providing social and economic benefits to communities.
Dane Global's outstanding reputation and track record of success provides clients with a trusted resource, from deal origination through project completion. We accomplish this by combining unparalleled market knowledge and deep industry relationships with the agility of a boutique firm that has its foundations in hard work, integrity, and unparalleled service.
Enriching the Country. Helping the World.
Dane is a real estate firm with global reach and superhero clients. Our team doesn't just offer our time, expertise and wisdom—we offer you our hearts. We know that serving clients must also mean serving and bettering the world. We're all in this together.
Every year, we give a portion of our profits to charities and global NGOs in places like Africa, Asia, and here in the US. In addition to our philanthropic efforts, Dane Global has a new program aimed at investing in communities across the world. We wish to share our experience and expertise with others in order to demonstrate the power of strategic investment that uplifts lives and provides economic, social, and environmental returns to investors and community members.
How about that for global impact?
Our Team
The Dane Global team offers decades of experience in commercial real estate, affordable housing, brokerage, investment, and development. Led by industry icon Heidi Burkhart, the team brings a level of professionalism, dedication, and tenacity that combines the skills and experience of much larger firms with the hands-on, client-focused approach that only a boutique firm can provide.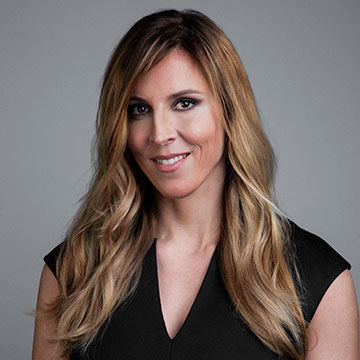 Heidi Burkhart
President
Heidi Burkhart graduated from the University of Toledo with a BS in business. She started her real estate career at 21 as a commercial investment broker in New York City, quickly rising to be one of the top brokers in the industry specializing in affordable housing and under-the-radar transactions. She established Dane Global in 2008 at the age of 26 as one of the few solely woman-owned affordable housing real estate brokerages in New York. Since then, she and her team have grown the Dane platform into a nationwide force focused on equity placement and brokerage. Over the course of that time, Heidi also started renowned global initiatives that support communities in need.
To date, Dane Global has facilitated closings in excess of 30,000 affordable housing units, representing over $4 billion in transactions. Ms. Burkhart has used her business success and strong passion for helping others as a platform for affordable housing and economic development. As a thought leader, she has contributed to Real Estate Weekly, The New York Real Estate Journal, The Real Deal, Brick Underground, City and State, City Limits and Chief Executive. She is also a frequent guest commentator on BronxNet TV and a contributor to The Huffington Post, Forbes, and New York Real Estate Journal.
Throughout her career, Ms. Burkhart has won numerous awards for her business, civic and charitable endeavors. She was awarded the 2016 Entrepreneur of the Year Award at the Stevie Awards for Women in Business. She also received the 2016 Golden Bridge Award—Silver Winner for Best Entrepreneur/Female Founder. She received the ISPA Innovator Award in 2014 for the #BlankCancer program she created to bring new voices to the fight against cancer. In 2013, she was selected one of Affordable Housing Finance's Rising Stars and received the Edward H. Schmidt Outstanding Young Alum award from the University of Toledo, her alma mater.
Ricci Maggette
Marketing & Office Manager
Ricci began her career as an executive assistant at Hearst Corporation in 1987, where she was promoted to project coordinator and later to manager of creative services. In 2012, everything changed when she joined Dane Global as a public relations assistant. Today, Ricci has a dual role as office manager and marketing associate. She ensures that functioning tech systems are in place so that clients receive new information on deals and opportunities. As a result of her passion, tens of millions of dollars in real estate transactions have been successfully closed.


Ricci is active in her Brooklyn community as the secretary at her Lodge, vice president of the Usher Board, and as church secretary and choir member. She is also the fundraising program lead for a Feed the Children Thanksgiving dinner and a Christmas drive for domestic violence victims.
Amy Smith
Originator
Amy started working with Dane's philanthropic programs remotely in 2014 while living in Florida. In 2016 she relocated to New York City—a dream of hers—to be a part of the Dane team as the president's executive assistant. With over 20 years of experience as a senior EA, Amy's seasoned approach has brought a wealth of knowledge to the firm.
From her global corporate and private sector background in office administration and HR, to her huge passion for community philanthropy, Amy uses her skills as a top originator for Dane in sourcing under-the-radar deals for clients. Amy's attention to detail and organizational skills allow her to effectively manage the ever-changing landscape of real estate. In addition to her work as originator, she is also compliance officer, co-lead site manager and client liaison for Dane Film.